We Have An Attention To Detail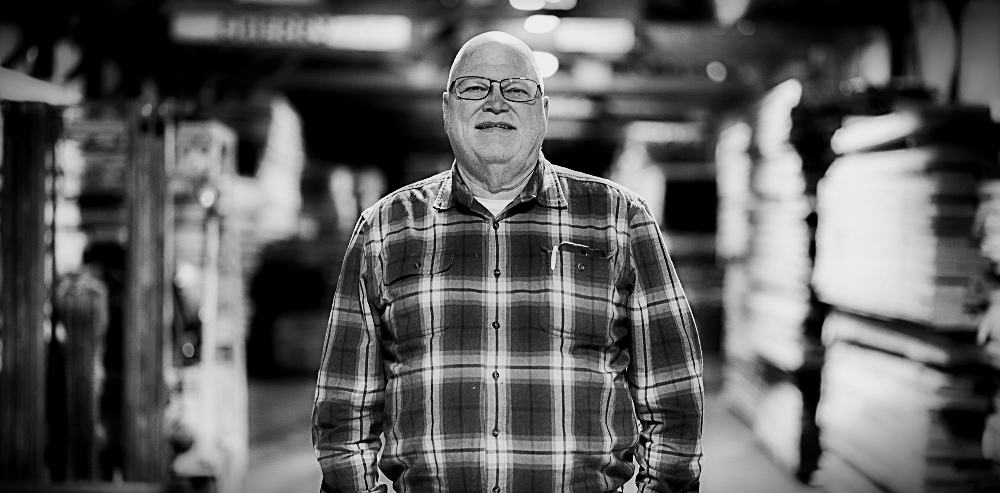 John Wiley, Owner from 1993-2015
Pictured Above
Elipticon Wood Products, Inc. is a progressive entrepreneurial business that manufactures straight, curved, and custom architectural millwork. The company was purchased in 1993 by John Wiley, who led the company until his retirement in 2015. From its inception, Elipticon was dedicated to producing the finest quality wood products while emphasizing the importance of providing the best service possible and recognizing that these goals can only be met through a dedicated and effective workforce.
Over the next twenty years, the company grew at a respectable rate and was able to weather the difficult environment in the building industry during the 2008 recession and slow recovery. We were able to maintain a healthy bottom line by remaining true to our core principles of providing the finest quality and best service available to our growing customer base.
During the last three years, the company has experienced rapid growth, approaching 90% over that time period. A significant part of this growth came from a new business opportunity with a national premium window manufacturer that has been a customer of Elipticon for many years. We were chosen to fill this need based on our willingness to meet the high level of quality and service required by this major manufacturer. Working together with this customer, Elipticon put together a virtually paperless ordering system that manufactures and fulfills daily orders with minimal lead time while shipping on a bi-weekly backhaul basis – a significant accomplishment for a company of our size. At the same time we were experiencing this growth, many of our other major customers also had positive growth, which translated into a significant increase in our business.
Elipticon has been able to accomplish this growth by continuing to adhere to our core principles while focusing our attention on efforts to better understand our costs, provide a fair pricing structure for our customers, implement Lean practices, and maintain our commitment to providing an excellent workplace for our employees. Elipticon firmly believes that the rewards for doing a job well should be shared with all of the people responsible for that success. Although Elipticon is a company of fewer than 50 people, it has always provided excellent benefits including health insurance, sick and vacation pay, and bonuses when results provided that opportunity. We have established a wage structure that focuses on the value of the contributions of the employee as opposed to setting the wage at the minimum required to fill the positions. With a strong belief in the value of our employees and the mutual respect shared by all employees, turnover has been minimal, which has allowed us to maintain and grow a talented, loyal, and committed workforce. Each employee takes personal responsibility for their commitment and contributions to the team and the company. Working for Elipticon is considered a career and a way of life, not a job. We are very focused on the culture of the company and realize that this culture has been an important reason we have been successful and have thrived during difficult times.
Because of the culture that has been established over the years, and the dedication of our long-time employees, John Wiley was able realize a dream he had when he first purchased the company – to sell the company to the employees. On August 31, 2015, that dream became a reality when Elipticon became a 100% employee owned ESOP. As of September 2015, John has been able to truly begin the retirement process and Elipticon has started a new and exciting chapter in its journey to become the best company of our size in the industry. With a new commitment to sales growth and several new product offerings, we are off to a very good start in 2016. We look forward to creating or continuing a partnership with your company as we continue on that journey.
Quality, service, and a commitment to our employees – this has been an effective formula for success at Elipticon Wood Products, Inc. in the past and is the main focus of our efforts going forward.
Executive team:

Pat Heckner
Joe Hanson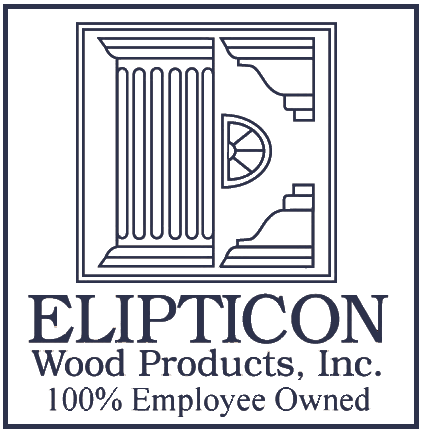 Integrity-Honesty-Fairness
Accountable Actions Always
Empowerment-Seek growth through lean
Try Team Solution Providers
Commitment: To treat others as we want to be treated