About Us
"Great Curved Windows deserve beautiful matching millwork."
Elipticon Wood Products built its reputation by producing outstanding curved millwork and jambs – matching the wood species and exact profiles chosen by contractors and home owners across the country.
Vision Statement
To be recognized in the Midwest Region as the chosen supplier of the highest quality straight, curved, and custom millwork, supported by an unsurpassed customer service team which is dedicated to meeting exactly the ever growing and changing needs of each and every customer.
Mission Statement
Elipticon's Mission is to provide the highest quality curved, straight, and specialty millwork, along with customized solutions, to the Midwest's premier lumber yards, cabinet shops, window and door dealers and the commercial building and components industry.  We at Elipticon constantly challenge ourselves to provide our customers with outstanding service and rapid turnaround by utilizing today's best technology along with lean and environmentally sound manufacturing practices, supported by an empowered, knowledgeable and dedicated team.  We strive to provide our partners with a competitive and unique advantage in the marketplace by adding value to each project while at the same time developing a successful and profitable business relationship for both parties.
Exact
Each order you receive will be exactly what you want.
Well-timed
Our job is to meet or exceed your needs when you need it.
Pride
Our team puts pride into everything we do. Our ESOP has created a culture of responsibility.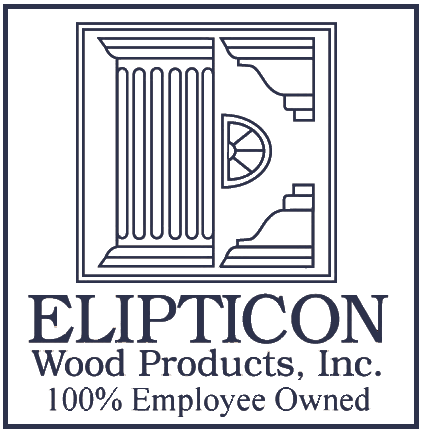 Integrity-Honesty-Fairness
Accountable Actions Always