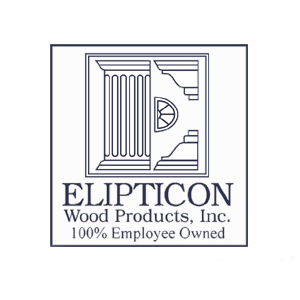 It is with deep sadness to announce the recent passing of John Wiley past owner and Board Member of Elipticon Wood Products. It has been both a privilege and honor to know him. He was an inspiring Mentor to all the employees at Elipticon. John was a visionary with great entrepreneurial spirit. We are grateful for his decision to sell the company to the employees in 2015 when it became a 100% ESOP. As Elipticon continues to grow, all the employees will work in his memory to preserve his legacy. Those who have been fortunate to know John, know what a great leader and person he was.
Rest in Peace our dear friend John.
Why Elipticon?
Elipticon Wood Products, Inc. is an architectural millwork company that manufactures straight, curved, and custom millwork. John Wiley purchased the company in 1993 and from the beginning was committed to providing exceptional quality and service to our customers while recognizing the importance and contributions of Elipticon's dedicated employees. In 2015 he realized his dream when he sold the company to the employees and the company became a 100% employee owned ESOP. From its inception, Elipticon has been dedicated to manufacturing the finest quality wood products while emphasizing the importance of providing the best service and quality in the industry. Here at Elipticon we realize that these goals can only be met through the efforts of a dedicated and effective workforce. As employee owners we recognize that although our main product is custom millwork, our real mission and core strength is providing custom solutions to meet the specialized and ever changing needs of our customers.